If you have a controller connected, open the 'game controllers' settings. On Windows 8 and 10, it is called "set up USB game controllers". On windows 7 it can be reached through the control panel > devices and printers > right-click on the controller and select "game controller settings".
It's a window that looks like this: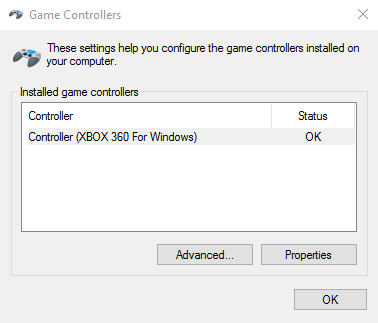 Select properties > settings > calibrate.
Then click 'next' 4 times until you reach the "axis calibration" screen for the Z-axis. That should look like this:
Now, tick the 'Display raw data' checkbox and tell me what the value is that you see when you are NOT holding down any triggers. The value should be somewhere around 32768.
That's it! Press cancel to exit the calibration window and you're done.